Lately, many have been switching to the beauty and fresh look of what a modern aesthetic can offer for their homes. However, the modern-ish interior cannot easily achieve and complete unless you hire an expert who will plan the design for you.
The elements and ornaments it needs to complete it such as modern or contemporary paintings, books, modern pendant lights and floor lamps, modern style furniture, and many tiny details that are a perfect match to harmonize its surroundings are essential ingredients to complete the look. However, they are high of a value, so if you do only have a right amount of money, it might take not a short time to perfect the aesthetic.
How and Where to Start?
In renovating your old interior to a modern one, the most vital thing to do is check the architecture of the house first. You need to learn the bones and skin of your home to understand what elements you are going to integrate into that space. Like if the light through the window is enough; if the area is enough to place furniture; and if the height from floor to ceiling can give enough space for your pendant lightings. After that, it will help you decide which materials and furniture are necessary to complete the desired look.
Now, for the ideas on how to, here are some few easy tips to extract new ideas for your new modern style home interior:
Hang a Modern or Contemporary Painting
Painting can be an excellent focal point, especially for a living room. If you want to add accent to your interior's wall, modern and contemporary type of paintings is an excellent piece to install. Just make sure that the color and texture will both blend in with the surroundings to not make the look a little awkward.
Get a Modern Style Pendant Lighting
Modern pendant lights are excellent to achieve the aesthetic you want for your house. Its primary function to illuminate is the best way to make the room appear sleek and clean which falls to the realm of 'modern-ish design.' Apart from it., its modern style will surely give the impression you desire.
Use Lively Colors
Another way to make any room look clean and fresh is to use bright shades. Either you use it to paint the wall or put furniture with lively colors, both will give your room the bold and modern look.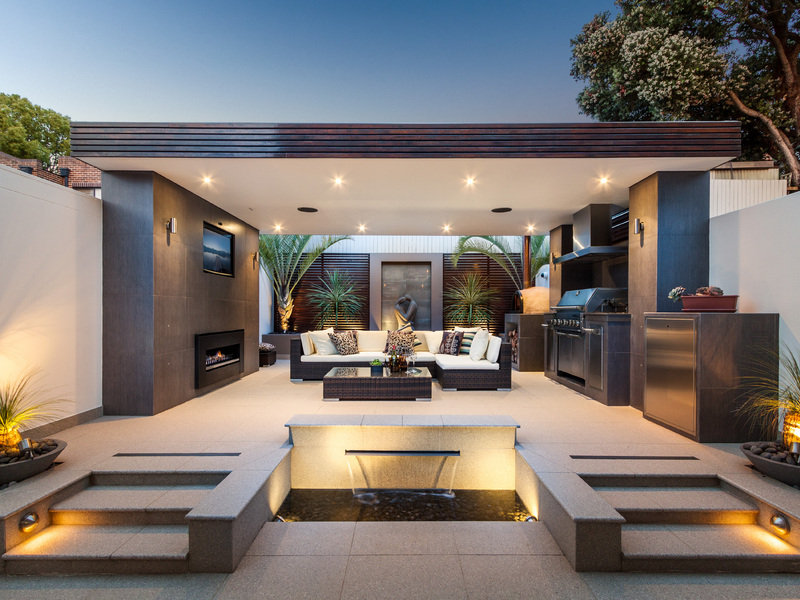 Try Indoor Gardens
Indoor gardens are, aside from its health benefits, the best new installment to achieve the contemporary look. You don't need an ample space to do it, the under of your stairs is enough. Just be creative in designing.
Stack Your Books
Although it is good enough in any interior design, books are one of the best displays among many others. To create the modern experimental look, try to stack it horizontally instead of the usual way which is vertical.
Although some still stick to the classical and traditional look, the balanced, sleek, clean, and complementing elements of modern design, for millennials, is the kind of sophistication that is pleasurable for the eyes.